Click on the map for more details
France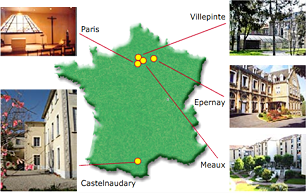 At present there are 74 Sisters and 9 communities in France. They are engaged in a variety of ministries in parishes, residences for young people and as volunteers in different Associations serving young people and the needy, hospital chaplaincy, home visits to the elderly etc.
England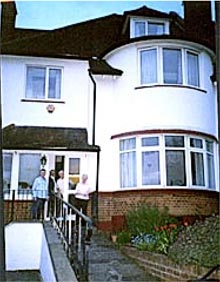 During the Franco-Prussian war in 1870, a number of Sisters fled to England with the Novitiate.
Since then, we have had several communities there. At present we have two communities in London and one in Bootle, Liverpool.
The Sisters are engaged in pastoral work in parishes and at diocesan level, in social work, nursing, school chaplaincy, spirituality and retreat work and adult education.
Ireland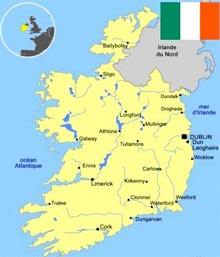 We have two communities in Dublin, Ireland, the first since 1952. The Sisters are engaged in various ministries centering around social outreach and spirituality. These ministries include working with others in social housing projects and in a community support network in inner city Dublin, educational support of young adults in a socially deprived area, support of survivors of torture through counselling, outreach to prisoners and people with AIDS, spiritual direction and retreat work.
Italia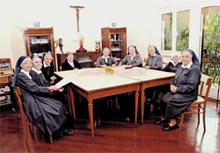 From 1886, there were several communities in Italy. Today, there remains one community of older Sisters in Rome.
The community is well-established in their local area to which they bring a quality of presence as Religious Sisters. One Sister is a catechist in their local parish.
Cameroon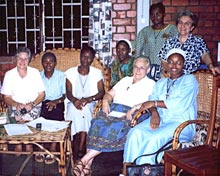 We are in Cameroon since 1967. Today we have three communities and a Novitiate in Bafoussam, Douala and Yaounde.
The Sisters are involved in pastoral work, teaching, nursing and working with the very poor.
Good news! We have learned that a small hostel is being built in Bafoussam for young girls leaving their homes and villages to come to study in the town.
This was how Marie Therese de Soubiran, our Foundress, began in Toulouse in 1864
Korea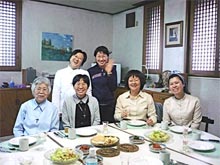 There is a community in Puch'on since 1985. The Sisters are involved in pastoral work in parishes, spiritual direction etc.
Japan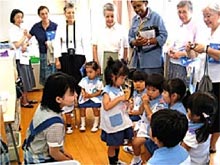 The Sisters have been established on Japanese soil since 1947. On the day of the Beatification of our Foundress, we were approached with a request for a foundation in Japan, on behalf of a Japanese Bishop.
Today the Sisters are in Tokyo, which is also the Novitiate house, in Nagasaki, Nishinomiya, Fukuyama and Chofu. The Sisters are engaged in parish and diocesan ministries, spirituality, work with emigrants and the marginalised and education.
Philippines
The Sisters are in Manila since 1996, in parish work, ministering to the very poor and and running training centres for adults.
Micronésia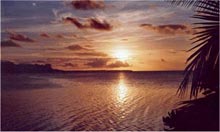 The Sisters went to Micronesia in 1980 and are on the islands of Pohnpei and Chuuk.
They work with young people, do catechetics and teach in State schools.