Sr. Sheila M. O' Shea, a native of Castletownbere in west Cork, was a member of the Congregation of Marie Auxiliatrice for 54 years when she died on August 3rd 2013 at the age of 92.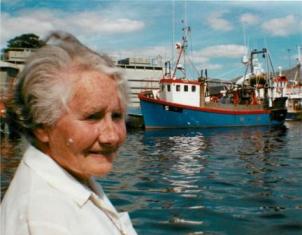 In the Ireland of the 1950s, many young people entered religious life immediately after leaving school, often as young as 16 or 17. Not so Sheila who was 38 before she answered the call of the Lord to "leave everything and follow Me"
On leaving school in her beloved Castletownbere, she came to Dublin where she worked for several years in the G.P.O. At the end of her life, she was still in contact with surviving colleagues and friends from that time. This says much about the kind of person Sheila was. Although in her younger years, she was quite a shy person, she had a wonderful gift for reaching out to people of all ages and from widely different backgrounds. She had a special bond with people from more marginalised sections of the population wherever she went. So in one community, where there was a travellers' campsite nearby, she would discreetly allow the young women in to the house to use the shower. Indeed on one memorable occasion, the house was given over to a young bride-to-be on the morning of her wedding so that she could make herself beautiful in comfort! In inner city Dublin, she befriended young families, whom she continued to support long after she moved to another community.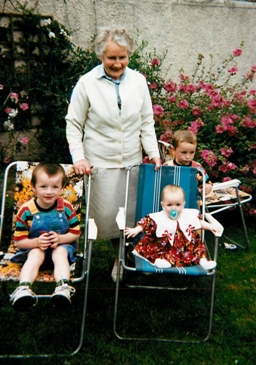 One of these families will still remember how she invited them for a holiday to the community house near the sea when the children were very small and holidays away were beyond their means. In her later years, she did voluntary work with the St. John of God Services, helping young people with learning difficulties in whatever ways they needed, for example in making the transition to the new currency when the euro was introduced or in serving tea and chatting to the parents of toddlers with Downs syndrome in a centre that provided respite days for these families.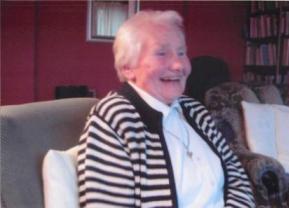 During the four years she spent in a nursing home, her life-long instinct for reaching out to others was still very much alive and she sometimes had to be restrained from trying to help other residents, forgetting that she herself had long since joined the ranks of the elderly!
As a sister of Marie Auxiliatrice, she spent many years in London, some time in France but was happy to spend her later years back in Ireland; first of all in Mount St. (Dublin), the community through which she had first come to know Marie Auxiliatrice through her participation in perpetual adoration there, and later in Killiney and Sallynoggin. Now it became easier for her to return regularly to her native Cork and the rugged beauty of the home of her childhood in Castletownbere.
She loved all things Irish, culture, history, celtic spirituality, the language. Well into her 80's, she regularly attended an Irish conversation group.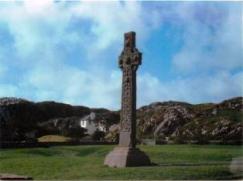 But her interests were universal and intolerance or discrimination in any form were foreign to her nature. She followed national and international news with interest and one of her lasting pleasures was reading the Irish Times and sending cuttings to Sisters or friends abroad.
To celebrate her 85th birthday, a gift form her family allowed her to fulfil a cherished dream: a visit to Iona, a wonderful, memorable experience for her and her travelling companion and driver.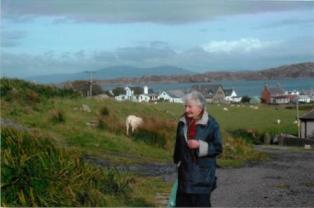 Her last trip abroad was as a pilgrim with the Knights of Malta to Lourdes, a fitting climax to a long and interesting life for Sheila who had a deep and healthy devotion to Mary and who found comfort in holding her rosary beads in her last days.