On June 6th 2009, in Dublin, Ireland, we celebrated Sr. Hanna's Golden Jubilee in the shadow of a huge wave of condemnation of religious life, because of the systematic abuse of children and young people in State institutions run by religious in the 1940s, 50s and 60s: physical abuse, sometimes sexual abuse especially in institutions run by male Congregations, the exploitation of young people made to work in these places to the detriment of a normal education…The recent report names 18 Congregations of the 128 that are members of the Conference of Religious of Ireland. However, in the media and no doubt in a section of public opinion, religious life as such is being vehemently called into question. The scandal has undermined the trust and confidence of Christians and this is affecting even our families and friends. It is a very painful time as we are in solidarity with those Congregations who share the same vocation of following Christ in the consecrated life.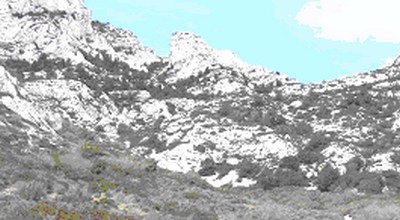 In her words of welcome at the beginning of the Eucharist, celebrated in our parish church on June 6th, Mary situated our celebration in this distressing context:
Celebrating under a cloud
"This may not seem like the most appropriate time to be celebrating a vocation to religious life. Like so many other people throughout the country, we are deeply shocked by the revelations of the recent report on the treatment of children and young people in State institutions run by religious Congregations. With pain and shame, we have to recognise and face the dark reality and listen at last to the experiences of the former residents of these institutions.
Religious life a gift of God not a threat
All the same, and in spite of this reality and all that we are hearing and reading in the media, religious life is and remains a gift of God to the Church and to society, not a threat.
So today we are here to thank God for that gift and to celebrate Hanna's 50 years in religious life…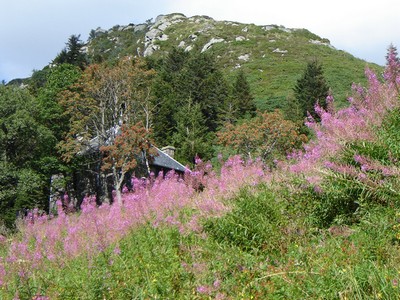 An international flavour
Mary went on to welcome Fr. Claus, a close friend of Hanna who had come from Germany specially for the occasion, as well as a German couple, all three on their first visit to Ireland, not forgetting Anne Marie, our Regional Leader, who had rearranged her schedule in order to be with us.
In spite of the painful situation in which we are living, the celebration was very moving anf full of joy. The singing, in English, German and French and the participation of people of several different nationalities reflected the universal character of Hanna's mission in Marie Auxiliatrice. The way the people responded showed that they do not generalise but are able to see that those who betrayed their vocation and the trust of generations of young people in their care are a minority.
Prolonging the celebration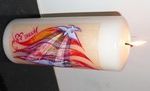 With a lot of very efficient help from all the Sisters, friends and some

parishioners, the parish centre was tastefully decorated with flowers, candles and gold balloons. About 50 people joined us there for a buffet and they stayed a long time chatting, sheltered from the heavy rain that had blessed us all day! We were glad we had dropped the idea of having the reception in our garden!