Sr. Marie Bernard is a psychotherapist, working with children in difficulty, helping them to develop and grow in self-confidence. She shares this story with us, good news in a world where dialogue between different religions is so fragile. The names have been changed.

Hor, barely five and a half years old (her name means Light) comes to work with me every week for psychotherapy. She is a very intelligent child, very bright but suffering from anxiety. Her mother accompanies her every week.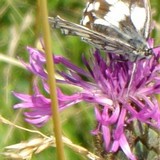 This is a family that has a lot of suffering. Both father and mother are carriers of the gene of a disease that is very serious for the physical health of the patient but that does not affect the intelligence. Neither Noah, the older brother, nor Hor carry the gene and both are doing well. This is a Jewish family, very religious and very open.

While I am seeing Hor, her mother remains in the waiting room. But one afternoon, she wanted to see me about a school matter. Just then Sonia arrived, a very attractive young Muslim woman. She has been married for several years but cannot have a baby. Her doctore suspect a psychological cause for her infertility and they referred her to me. While I was seeing Hor's mother, Hor asked if she could wait with Sonia who agreed. When the conversation with Hor's mother was over, I went with her to the waiting room. Much to our surprise, we found Hor and Sonia standing facing each other, very quiet and still.

After a moment of silence, Hor rushed over to her mother saying "We prayed for Sonia and for you that you will both have a healthy baby. I told her that I was Jewish and she is Muslim but she knows like me that there is only one God". Hor's mum, in tears, went to Sonia "Let us all pray a little" and before I could open my mouth, they both said "It is good that there is a Catholic to pray with us too". We stood together for a moment in silent prayer. It was a precious moment when I felt God was very close and I was deeply moved.
Sonia then said: " I would like other Muslims to have this kind of experience and not just those at the top". She was probably thinking of ecumenical encounters between the leaders of Catholic, Muslim and Jewish communities.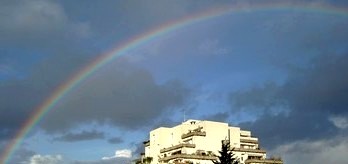 Sonia, Hor and her mother happened to meet that day simply because of the schedule of their appontments with me, their choice, not mine. This was a rare flash of what can happen out of a chance encounter.

Will you pray with us for Sonia, Hor and her mother?